Plenty of professional experience
From initial planning to construction, through our extensive experience in the petrochemical industry, we can increase the construction efficiency of our customers and help refineries and chemical plants reduce costs.
Whether it is building a new factory, installing new equipment, expanding the factory or relocating, we will work closely with our customers to make all the heavy lifting and transportation work possible for each project.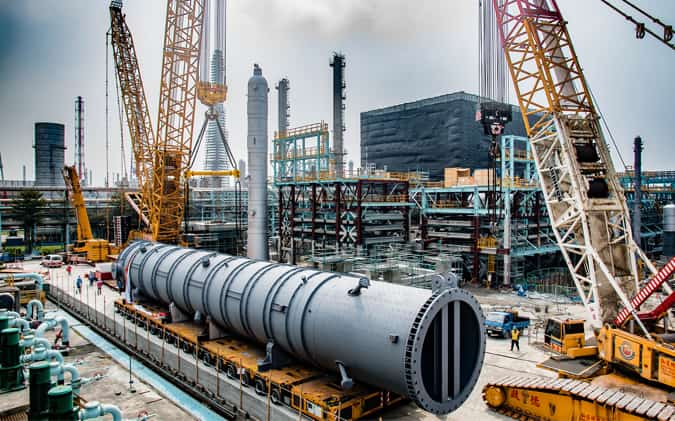 We are able to participate from the earliest stage, which means that engineering lifting and transportation needs can be integrated in the planning at design stages.
Through simulation, the critical path can be determined, and through professional knowledge and experience in the entire transportation, all problems of safe and effective transportation and installation can be ensured, and various emergencies can be reduced in advance.
Our experienced team has participated in various major petrochemical construction projects all over the world. The requirements for safety regulations are higher than local regulations. We have professional engineering knowledge and various advanced lifting equipment. Through rapid, reliable and safe Local operation, with the most stringent attitude to complete and improve the customer's requirements for construction schedule and quality.