LIEBHERR/Type.LTM11200-9.1
LTM 11200-9.1 is an ideal choice for building wind turbines due to its super long main boom, easy-to-install telescopic boom and strong flexibility.
・In mobile crane field, LTM11200 has the highest load capacity on this planet and is equipped with the longest main boom in the world. In addition, the telescopic boom can be expanded in various configurations.

・The 9-axis chassis includes a rear axle steering system developed by Liebherr, which effectively increases the moving speed.

・The assembly time is much shorter than that of the crawler crane, and only relatively low counterweight and less space are required.
1. The largest load of 1,200 tons, the highest specification in the world.
2. High flexibility and small space for assembly.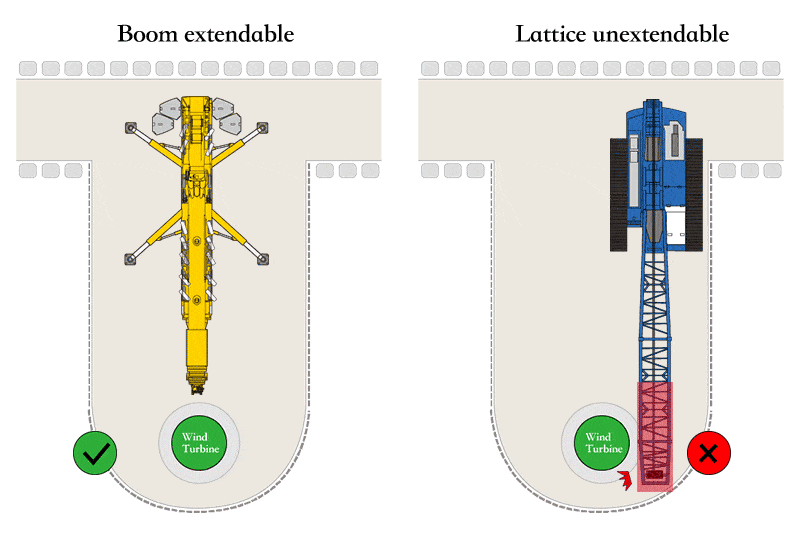 Liebherr's largest mobile crane is equipped with the longest telescopic boom in the world.